RECREATIONAL LEAGUE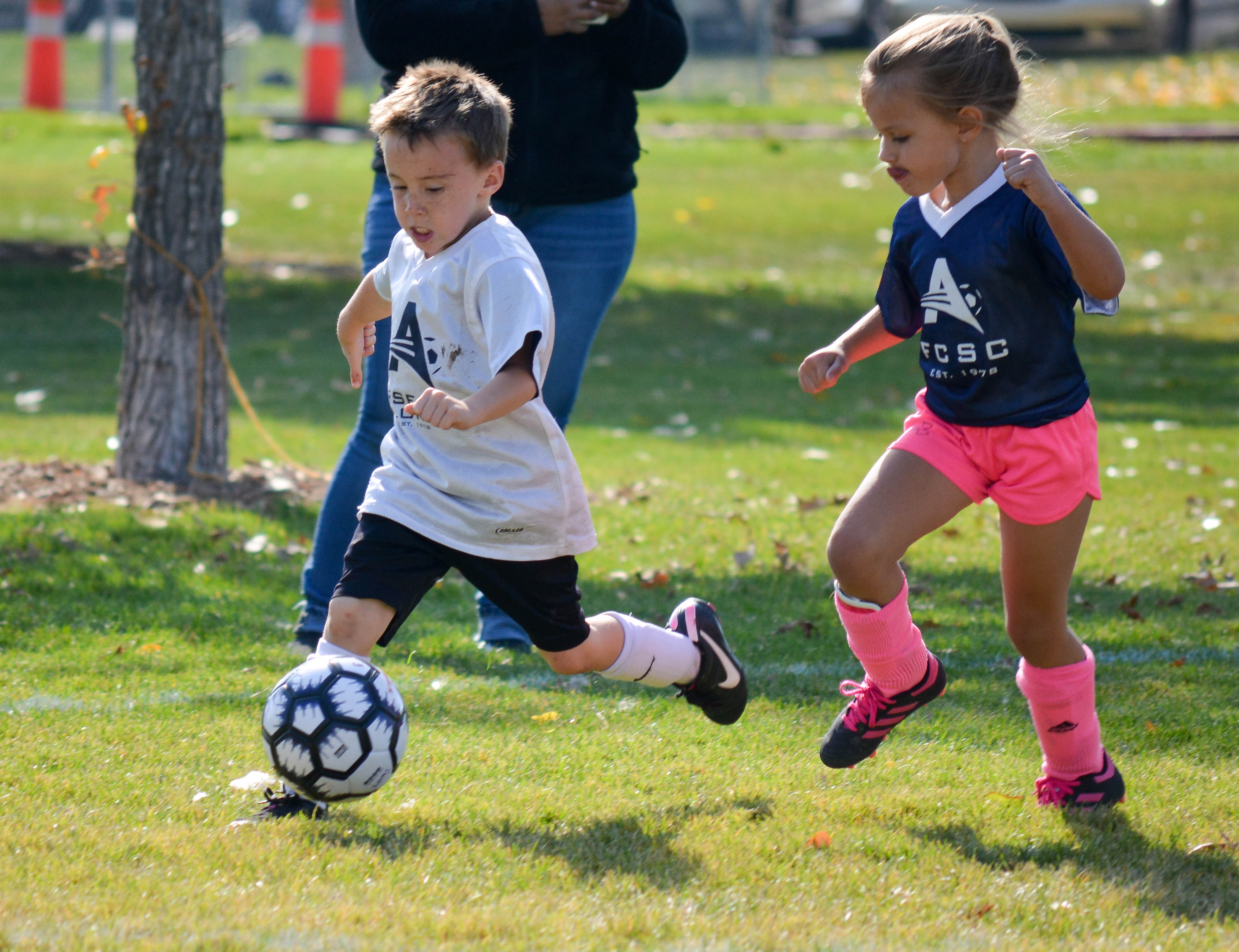 The Recreational program provides a non-competitive environment for players to develop skills and an appreciation for the game of soccer. Emphasis is placed on FUN and fundamentals. It is available to interested players age 4 - 18. There are 2 seasons (spring and fall). Each season runs for 8 weeks.
:: Recreational Policies and Procedures
:: Online Registration
:: Registration Form
Spring 2024 Registration Details
Registration starts: January 4, 2024

Online registration opens at 7:00 am
Walk-in registration begins at 10:00 am in the office
Registration deadline: February 10, 2024

Space Available Registration begins: February 20, 2024
Fall Season Begins: March 30, 2024
Returning Players: who have already created an account DO NOT CREATE A NEW ACCOUNT - register using the credentials you created previously (user name: email address - if not sure which email address you used please contact us. password: you created this - if you don't remember when you click the registration link you will be able to retreive your password).
New Players: when you receive the registration email click on the link provided and create a new account (this will be a family account and will give you the opportunity to include all players). Or you can click on the link above.
Spring 2024 Registration Policy
Spring Season: March 30 - May 18, 2024
Youth Recreational Registration is available online, in the office, and by mail.
It is important to understand that recreational age groups are different than competitive age groups. We want recreational players to have the ability to play with kids in their school grade. However, competitive teams (including PDL) will have to follow state and national mandates and play with kids who were born in the same year.
ARSENAL COLORADO RECREATIONAL LEAGUE FORMAT
Teams will be formed based on gender, age (grade) and school. Teams will be formed based on school preference with combined teams formed as necessary based on school geography and player numbers. Players will be allowed to play up one age group in order to align with future PDL or competitive placement and other reasons with staff permission. Players can play down, but ONLY if they are playing grade appropriate.
Roster sizes for teams are: Pre-K (U5) age group plays 3 v 3 (roster size 6); Kindergarten and 1st grade (U6 & U7) age groups play 4 v 4 (roster size 7); 2nd, 3rd, and 4th grade (U8-U10) play 7 v 7 (roster size 10); 5th/6th grade (U12) play 9 v 9 (roster size 12); 7th/8th grade (U14) play 11 v 11 (roster size 15) and high school (U18) play 11 v 11 (roster size 15).
Players have the opportunity to request a coach (not guaranteed) and to request a player(s) (not guaranteed) they would like to be placed with. Please recognize it is not possible to honor all requests – priority will be given to players who request to return to their team from the previous season.
Arsenal Colorado RECREATIONAL Refund Policy (does NOT include PDL – see competitive / PDL request refund policy): Force Majeure: Arsenal Colorado shall not be liable for any failure or delay in the performance of its duties under this agreement to the extent that such a failure or delay is caused by an event or circumstance beyond its reasonable contrrol including, but not limited to, weather, forfeit from the opposition, acts of God, war, government action, an act of terrorism, epidemic, pandemic, natural disater, or other major upheavals. In such an event, Arsenal Colorado's duties and obligations under this agreement may be suspended without notice until such as Arsenal Colorado, at its sole discretion, determines that it may safely and adequately resume. All requests for refunds must be in writing and submitted to the League Registrar on the appropriate REQUEST FOR REFUND form. The Registrar must act on requests for refunds in a timely manner of receipt of the request. All refunds will be subject to a $15 processing fee and NO REFUNDS WILL BE ISSUED AFTER the season begins. The decision as to what portion of the Registration Fee may be refunded shall rest solely with the League Registrar. Refund Request Forms are available in the Soccer Office or HERE. The decision of the Registrar will be processed and the refund will be issued in a timely manner. All refunds of registration fees will be issued in the same manner the fee was collected (check or credit card). Under no circumstances will refunds of registration fees be paid out directly from the office.