Holiday Office Hours: Closed - December 14; December 20 - January 2
Registration for the spring season begins on January 7. Details will be posted soon.
fort collins soccer club loses a friend and board member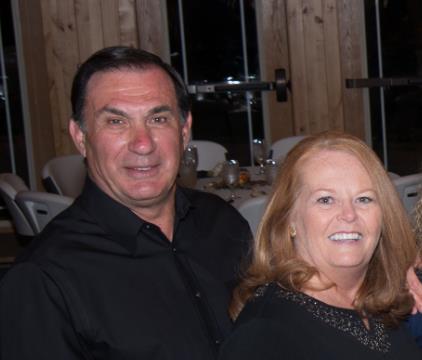 The Fort Collins Soccer Club is very sad to report that Nick LoRusso, long-time soccer supporter and member of the Board of Directors, has passed away. Nick was 67 when he passed on December 7. He is survived by his wife Linda and two sons Daniel and Joseph.
Nick has served on the FCSC board for three years and assumed the treasurer position when Linda retired after 14 years on the board. He also was on the Colorado Youth Soccer board (now Colorado Soccer Association). But he's been involved with the club since Joseph and Daniel were playing recreational soccer more than 20 years ago. Nick loved his life and was passionate, outgoing and energetic and would talk with anyone. He touched countless lives with his passion and unique way of looking at the "big picture." We've lost a great friend and huge supporter of the Fort Collins Soccer Club. He will be greatly missed. Our thoughts and prayers are with his family.
:: Details
Matchfit e-counselor available to college prospects
Arsenal Colorado is excited to present MATCHFIT E-Counselor for players who are interested in furthering their soccer careers. Our educational partner, The Sport Source, is providing detailed information and resources for Arsenal players interested in the college recruiting process.
:: Details
Pictures wanted
If you have pictures you would like posted in one of our photo Galleries please submit them to office@soccerfortcollins.org as attachments! We are always looking for more candid and action shots of our soccer players (recreational, competitive and adult).
VOLUNTEER COACHES NEEDED
The FCSC is a non-profit organization that relies on the use of volunteer coaches to help run our developmental (recreational) program. If you are interested in the rewards of coaching your child's team, please indicate your interest on your child's registration form. We have many resources to offer you to get you started! Or contact the office for more information at 970-226-4253 or...
:: Email us: office@soccerfortcollins.org