Futsal Derby League Details HERE

Spring youth rec soccer registration opens: January 8 ::Details

Holiday Closures: November 27: 1:00; November 28-29 Closed







congratulations 06 academy girls - STATE CUP champs!
Arsenal Colorado proudly congratulates the 06 Academy Girls team on their State Cup victory. In June, the team will travel to Boise, Idaho to compete in the Far West Regionals.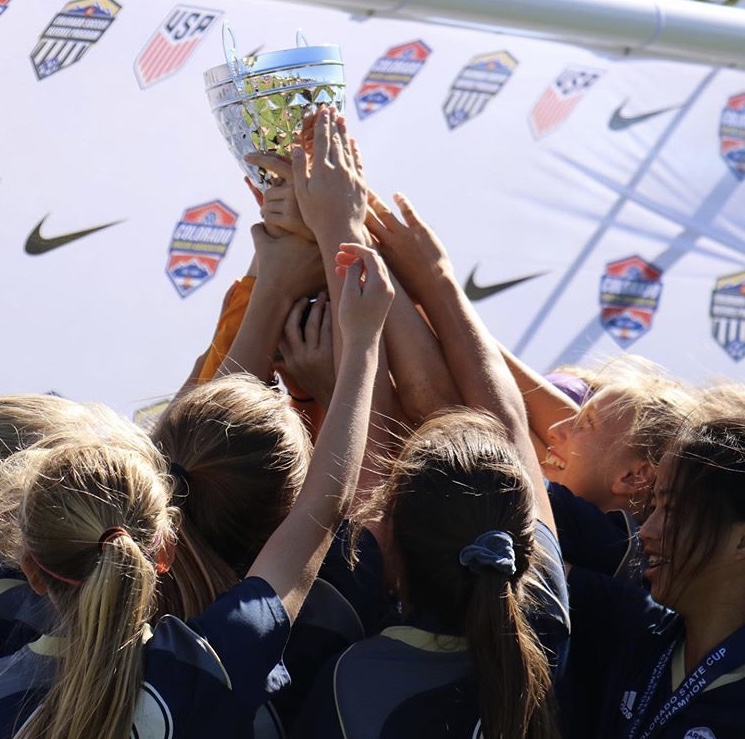 We would also like to congratulate the 03 and 08 Academy Girls teams who had an excellent run and made it to the finals of the tournamnet!
ARSENAL COLORADO SCHOLARSHIP IN MEMORY OF COLIN CLARK
Arsenal Colorado is accepting donations to the club scholarship program in memory of Colin Clark. To dontate to the program please call the office at 970-226-4253 or send your donation to P O Box 271842, Fort Collins, CO 80527.
REGISTRATION NOW OPEN FOR:
:: SPRING Youth Recreational - opens January 8
:: Arsenal Colorado Soccer School - PSD
:: Arsenal Colorado Soccer School - Wind/Severance
:: TOPSoccer
:: Mighty Kicks
:: Pre-PDL Academy (for players born in 2012)
:: Adult Fall
:: PDL (home and travel) - Contact the office (970-226-4253) if interested in PDL
Pictures wanted
If you have pictures you would like posted in one of our photo Galleries please submit them to office@soccerfortcollins.org as attachments! We are always looking for more candid and action shots of our soccer players (recreational, competitive and adult).
VOLUNTEER COACHES NEEDED
The FCSC is a non-profit organization that relies on the use of volunteer coaches to help run our developmental (recreational) program. If you are interested in the rewards of coaching your child's team, please indicate your interest on your child's registration form. We have many resources to offer you to get you started! Or contact the office for more information at 970-226-4253 or...
:: Email us: office@soccerfortcollins.org