Spring Recreational Registration is open Details
Mighty Kicks Registration is open Details

The office is closed February 12-17 for rec team formtion. We
will reopen February 20 for space available registration.
registration is open for the following programs
:: Youth Recreational
:: Mighty Kicks (3-4 year olds)
:: Adult (men and women)
:: TOPS
CONGRATS TO OUR 22 SENIORS GOING TO PLAY COLLEGIATELY!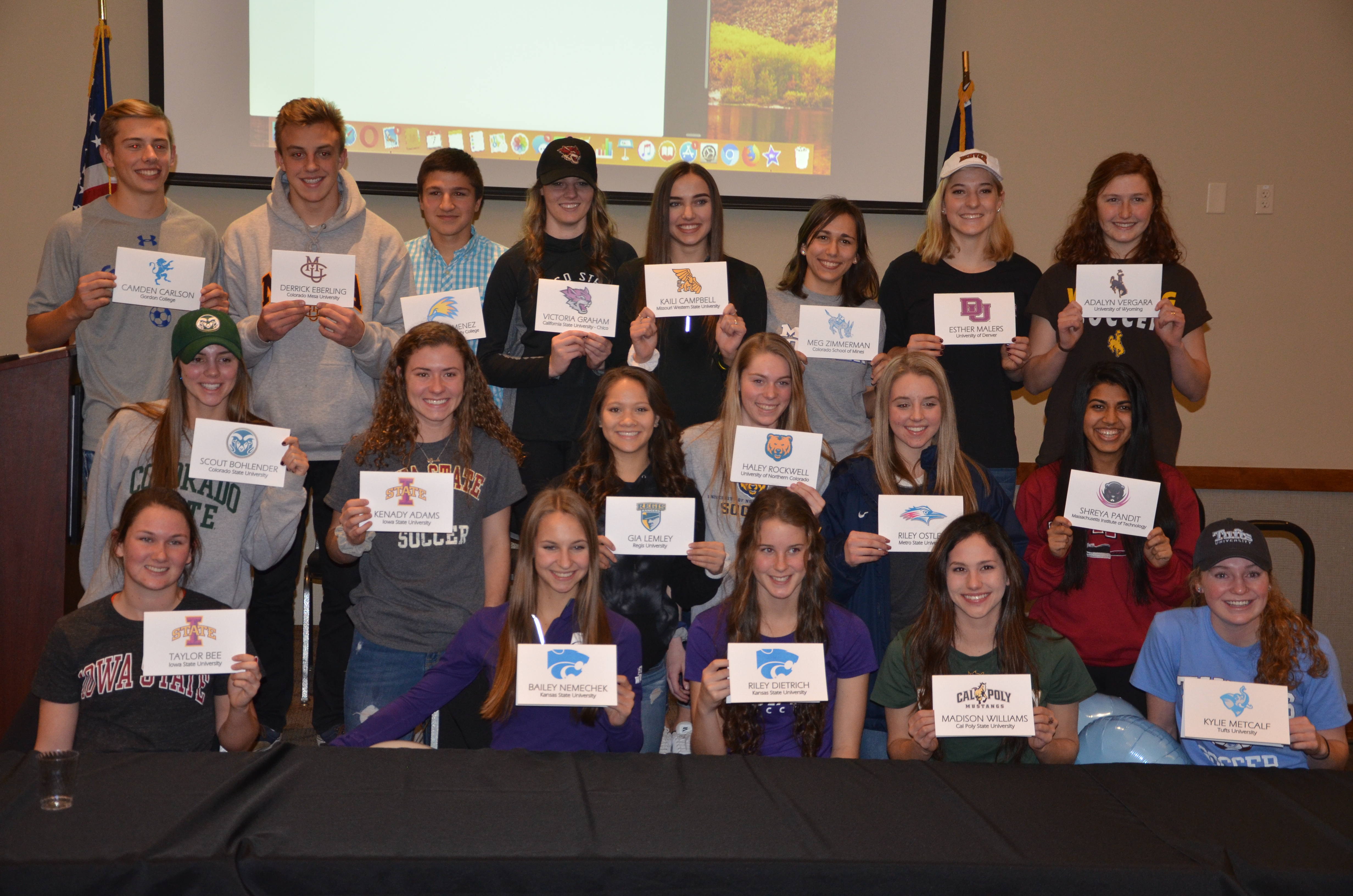 Pictures wanted
If you have pictures you would like posted in one of our photo Galleries please submit them to office@soccerfortcollins.org as attachments! We are always looking for more candid and action shots of our soccer players (recreational, competitive and adult).
VOLUNTEER COACHES NEEDED
The FCSC is a non-profit organization that relies on the use of volunteer coaches to help run our developmental (recreational) program. If you are interested in the rewards of coaching your child's team, please indicate your interest on your child's registration form. We have many resources to offer you to get you started! Or contact the office for more information at 970-226-4253 or...
:: Email us: office@soccerfortcollins.org