Office Hours: Tuesday - Friday 10:00 - 4:00

Youth Rec Space Available Registration is open
contact the office to check availability - details

Contact staff via email with questions

Adult Spring Schedules are available HERE.






youth recreational soccer registration opens January 6
ARSENAL Colorado has just finished up a highly successful fall season. We realize that with the current situation in our state and county that many parents were worried whether or not we, as a club, had instituted a safe environment for players, spectators, coaches and referees. We closely monitored any changes as we made our way through the fall season and paid close attention to protocol measures putting our members safety at the forefront of every decision we made as a club. Because of this diligence thousands of players and parents were able to continue to enjoy the game they love despite the uncertain times. With our experience through the fall season we are confident we can provide both a meaningful and safe experience to our young players this spring as well.
Contact the office at 970-226-4253 for space availability. RThe season begins March 26 and continues through May 15. DETAILS
REGISTRATION NOW OPEN FOR:
:: SPRING Youth Recreational - contact the office for space available registration
:: Pre-PDL Academy (2013 Birth Year)
:: Competitive
:: Adult - deadline March 1
:: PDL (home and travel) REGISTRATION
congrats to our seniors on National signing day
Congratulations to our graduating seniors who will continue their soccer careers at universities across the country! We are so proud of this excellent group!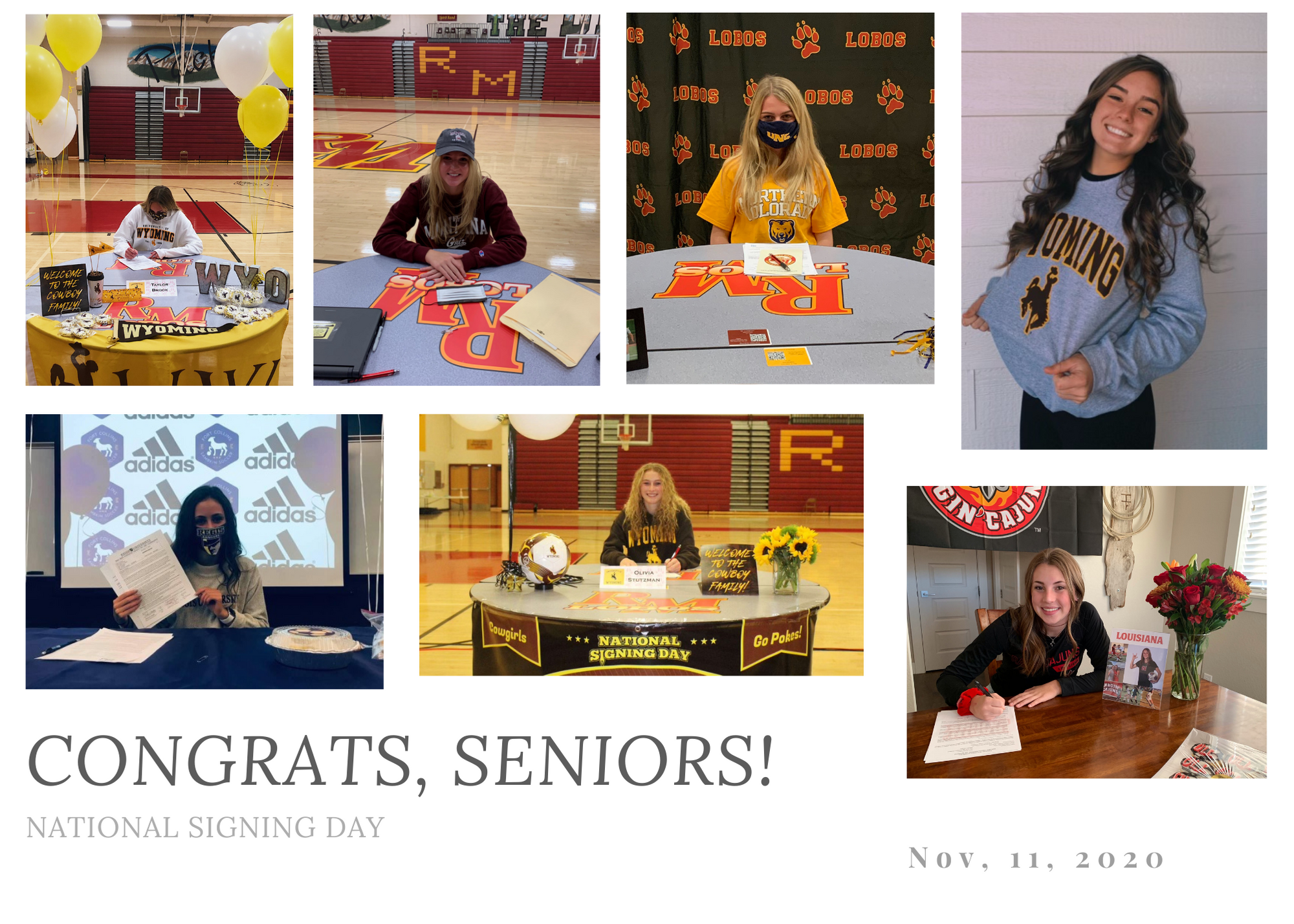 Taylor Brook of the 03 Academy Girls- University of Wyoming
Delaney Lou Shorr of the 03 Academy Girls- University of Montana
Mya Johnson of the 03 Academy Girls- University of Northern Colorado
Eliza Smith of the 03 Academy Girls- University of Wyoming
Stella Staubing of the 03 Academy Girls- Regis University
Olivia Stutzman of the 03 Academy Girls- University of Wyoming
Paizlee Whalen of the 03 Academy Girls- University of Louisiana
Online activity resource guide
Are your kiddos ready for some soccer? The Arsenal coaching staff has been working hard to provide our soccer superstars with fun ways to stay active, engaged and developing their soccer skills. Check out the ONLINE ACTIVITY RESOURCE GUIDE. You will find vidoes, contests and regular content updates for players of all ages and levels. Follow us on social media for updates.
Pictures wanted
If you have pictures you would like posted in one of our photo Galleries please submit them to office@soccerfortcollins.org as attachments! We are always looking for more candid and action shots of our soccer players (recreational, competitive and adult).
VOLUNTEER COACHES NEEDED
The FCSC is a non-profit organization that relies on the use of volunteer coaches to help run our developmental (recreational) program. If you are interested in the rewards of coaching your child's team, please indicate your interest on your child's registration form. We have many resources to offer you to get you started! Or contact the office for more information at 970-226-4253 or...
:: Email us: office@soccerfortcollins.org