U17 Girls Royal team wins Regionals, U17 Girls Gold finish in Top 4!
Date: 6/20/2012
The U17 Girls Gold team advanced to the Far West Regional semifinals after defeating Cal South's Legends FC 3-2 in PK's! In the semifinal game against Cal North the girls had to fight back from an early 2-0 deficit and got a goal late in the first half the cut the lead in half. In the second half, they gave up a third goal while pushing for the tie and the game ended in a 3-1 loss for Arsenal.
Earlier in the tournament, the Gold team won every game in pool play, finishing 3-0. In their first game, against the team from Nevada, the played well and came out with a 7-0 win. They played New Mexico in their second game of pool play and won 3-1. The third and final game of pool play was against Cal North's Legends Breakaway, the #1 team in the Region and #2 team in the nation. The ladies played a great game and came out with the 1-0 win!
Continue to follow the tournament results on Twitter and Facebook. For an inside look at the tournament, follow the players' blog!
The U17 Girls Royal team is Presidents Cup Regional Champions! They are headed to Sacremento in July to compete in the National Championship tournament as one of the top 4 Presidents Cup teams in the country!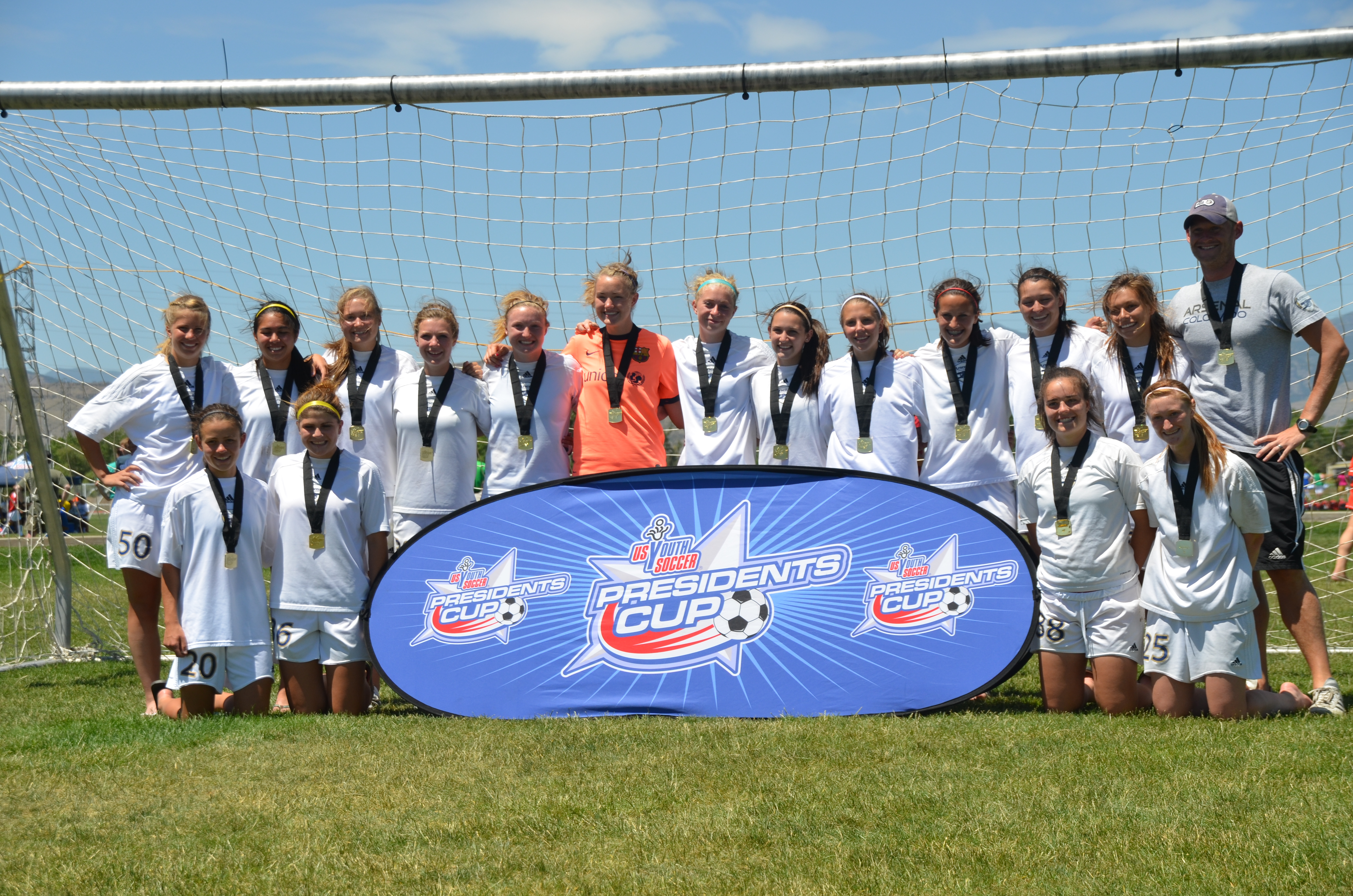 The U17 Girls Royal team had an incredible run through the Region IV Presidents Cup Regional tournament! They won all three of their pool play games defeating Cal North 2-0, Arizona 10-0, and Washington 2-1. In their quarterfinal match against Laguna Niguel, it was a hard fought battle that came down to penalty kicks. After five, gut-wrenching kicks by each team, Arsenal came out with the 3-2 edge and moved on to the semifinals! They took on Santa Barbara for the right to advance to the championship match and won 3-2! In the championship match they played Cal North for the second time. Arsenal scored twice in overtime and were crowned Presidents Cup Regional Champions! The U17 Girls Royal team, coached by Adam Bauer, will play in the Presidents Cup National Championship tournament in Sacremento in July.
U17 Girls Gold - State Cup Champions and Region IV Quarterfinalists - more to come!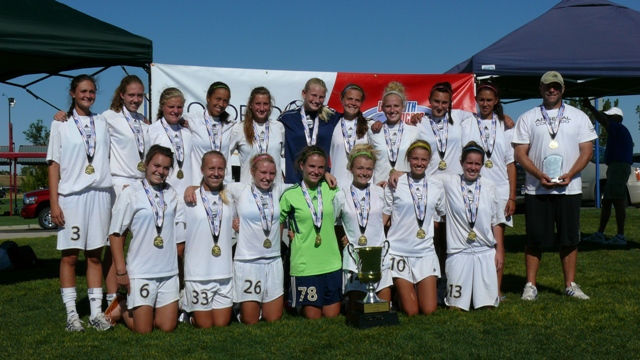 U15 Girls Royal - Presidents Cup Region IV Quarterfinalists!! Congratulations!