Get your 1st Kicks with FCSC!
Date: 4/4/2012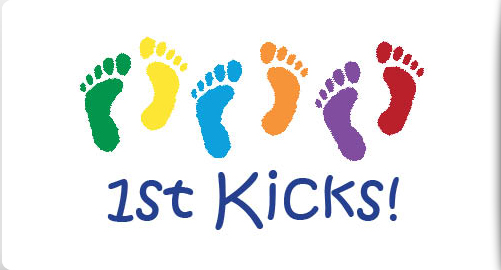 The Fort Collins Soccer Club is proud to introduce 1st Kicks! Our U-4 soccer Academy! We invite you to bring your 3 & 4 year olds (Eligible DOB: 9/16/07 – 12/31/08) to Boltz Middle School on Monday April 23 and Monday April 30 at 6:00 pm for a fun filled 45 soccer session full of exciting games and movement exercises.
The goal of our program is to focus on incorporating fun and excitement so that the kids learn introductory soccer skills without losing interest and are motivated to move to the next level and continue to want to play. Our staff is extremely knowledgeable and will ensure that the exercises are simple and easy to follow. At such a tender age we realize that the focus will not be primarily on teaching technique or positions; the staff objective is to ensure a maximum amount of touches per player on the ball to help promote comfort, confidence, and a true love for the game of soccer.
Parent participation is required for the less daring 3 year old, if your child is acceptable of new environments and easily mixes socially with other children we still ask that you remain on the premises for the entire session.
Registration will be on the field.
What to Bring
Water bottle, $5.00, a size 3 soccer ball (if you have one), warm clothes in case of inclement weather, a smile and a great attitude!
How to Register
Just show up on the day of 1st Kicks with $5 and you are set!