Arsenal Colorado Juggling Club - JOIN TODAY!
Date: 9/5/2019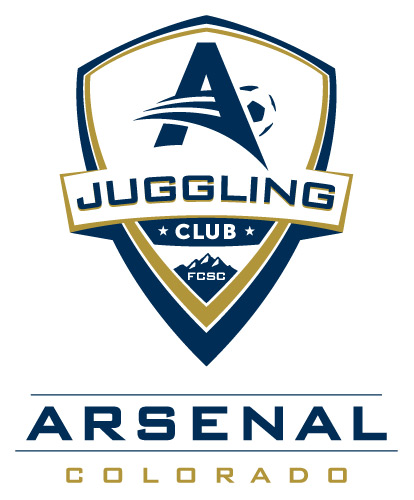 Arsenal Colorado is excited to introduce our Juggling Club! Juggling is an important skill to practice on a regular basis. Developing good juggling skills improves a player's relationship with the ball. Having a good relationship with the ball allows a player to have more controlled touches in a game situation, helping them become a better soccer player.
We believe it is important to start juggling at a young age. Any member of the Fort Collins Soccer Club is eligible to participate and earn their wristbands! All you have to do is juggle a minimum of 10 times in front of a coach or parent and fill out this Verification Sheet! Bring it into the office or give it to a Staff Coach and they will give you your wristband. If you catch it on video, please share so we can post it on our website and on social media!
Check out these Juggling Club videos!
:: Arsenal Colorado Juggling Club Members (updated 5/14/2021)

Juggling Club Levels
10 = White
25 = Bright Blue
100 = Lime Green
250 = Neon Orange
500+ = Navy Blue
TOP TEN = GOLD


RULES:
- Only touches with your feet count!
- You can juggle with other body parts but it doesn't count toward your total.
- NO HANDS!
- A coach or a parent must be present to qualify and sign.
- To qualify for the Top Ten, your total number of juggles must be more than 500.