Arsenal Colorado Hires New Director
Date: 5/27/2020
Arsenal Colorado introduces new Director of Coaching Girls Competitive, Philip Cooper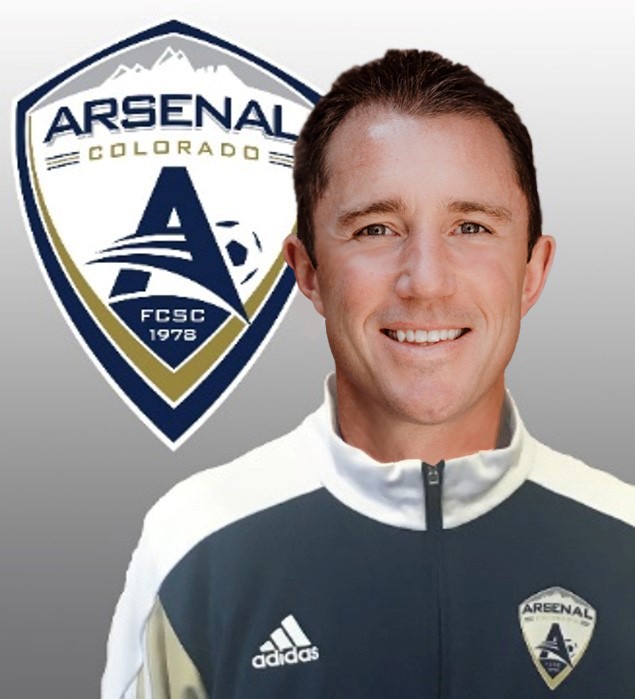 Arsenal Colorado is excited to announce that Philip Cooper is joining the club as the Director of Coaching Girls Competitive U11-U14. The hiring of Philip has taken many months of planning and strategizing especially given the current state of our country, but we believe that this move will greatly benefit our membership.

Philip has been a well-known, respected and admired coach within the Fort Collins soccer community for many years and consistently provides his players with a positive soccer experience. Previously Philip served as the Regional Manager for Colorado Storm FC and most recently won a State Cup with the Rapids FC '07 girls in 2018 and Presidents Cup with his Rapids FC '06 girls.

In a sense, Philip is coming home, as he began coaching for Arsenal Colorado in 2006 and continued through 2010. According to Technical Director Dave Shaffer, "The hiring of Philip Cooper is a very strategic move that I believe is the first step in reuniting the soccer community in Fort Collins and will elevate Arsenal Colorado's competitive program to new levels. Furthermore, Philip will play an integral role in helping Arsenal Colorado continue to be the club of choice in Northern Colorado."

Philip has earned his United Soccer Coaches Premier Diploma and he brings a wealth of coaching and managing experience to the Arsenal Colorado staff. When asked about rejoining Arsenal Colorado Philip stated "I've been coaching within the Fort Collins community for 15 years. I'm excited to work with Arsenal and to help players grow and enjoy the sport of soccer. It is important to me that players are put in an environment where they can have fun, but also learn. My main goal is to instill a love for soccer within each player. The development will come if they are having fun while playing the game. It's going to be a fun year and one that I'm looking forward to!"

With Philip heading up the U11-U14 girls competitive program, Peter Nash will direct the U15-U19 girls and boys and Luis Dominguez will oversee the U11-U14 boys. Jayme Beamer Halsey and Kris Banghart will continue with their responsibilities within the recreational division and Sean Elvert will continue to lead the club's goalkeeping program.
Executive Director David Thomas believes this is a move in a great direction. "Hiring Philip is in keeping with Arsenal Colorado's vision to create a nationally recognized soccer program and the club of choice in Northern Colorado. His soccer knowledge coupled with his ties to the community makes him the perfect fit to complete our coaching staff and provide the best possible experience for our players."