pre-pdl academy
The mission of the Pre-PDL Academy is to provide players with the opportunity to flourish in a competitive environment in which skill development is the key determinant of success. At the Academy, quality and long-term benefits are more important than short-term gain. The Pre-PDL Academy is designed for the passionate, excited 2011 (U8 and some U7) player who desires to be challenged in every aspect of their game. The Academy will offer a continued introduction to passing, receiving, ball striking, ball control, and dribbling; as well as a continued effort to expand each player's coordination, balance and body movements as well as confidence. The coaching staff has combined their experience and knowledge to create a curriculum which will both challenge and excite each Academy participant.
:: Fridays, September 14-October 26 at Spring Canyon Park
- Girls: 4:30-5:30pm
- Boys: 5:45-6:45pm
:: Cost: $85 (includes a training jersey)
:: REGISTER ONLINE

TOPSoccer (the outreach program for soccer)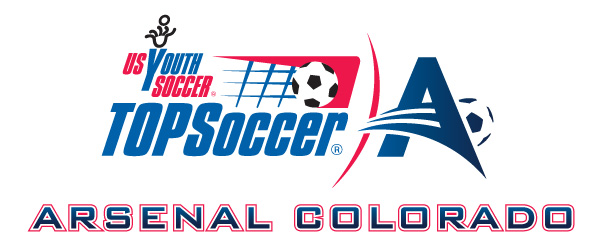 What: The Outreach Program for Soccer is a community-based recreational program specifically designed to help athletes with physical, cognitive, and developmental disabilities participate in the world's most popular sport.
TOPSoccer brings soccer to players who refuse to let their challenges stop them from playing the sport that they love. The emphasis of this program is on development, training and providing meaningful participation rather than on competition.
The basis of TOPSoccer is a modified version of the game of soccer, specifically altered to allow full participation and enjoyment for each athlete. TOPSoccer provides affordable opportunities for fitness and building self-esteem. Above all, TOPSoccer offers a recreational and fun approach to the game of soccer. DETAILS
When: Fridays: April 5 - May 3, 2019
Time: 4:30 - 5:45
Where: Highlands Park, 7985 Highland Meadows Parkway, Windsor 80528
Cost: The registration fee is $25 for five weeks plus and end of season game! Each athlete will receive a jersey.
Register: Online
arsenal colorado / mighty kicks - spring 2019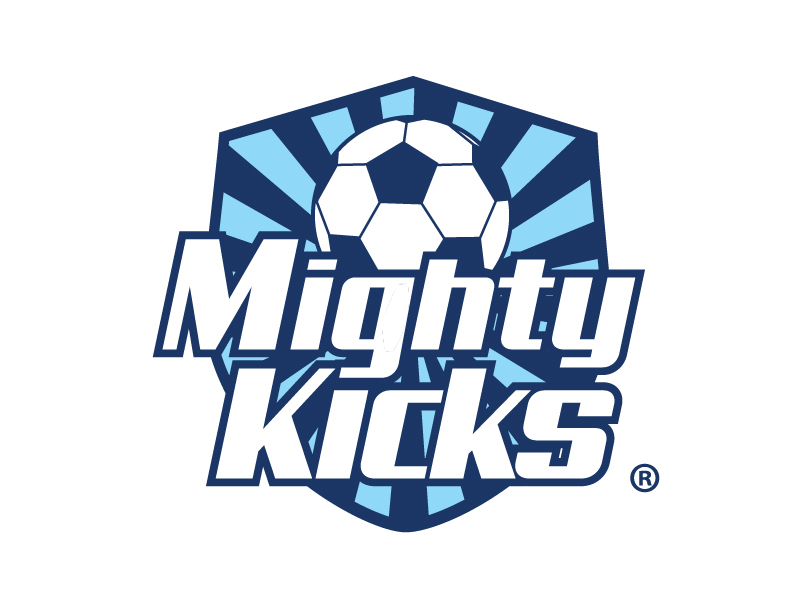 Arsenal Colorado is excited to partner with Mighty Kicks this season to provide an exciting and fun environment for your 3-4 year old.
The program utilizes the Mighty Kicks age-appropriate curriculum to build basic soccer skills, motor skills, and self-confidence. The team atmosphere will build socialization and life skills at an important developmental age. Each team will have a trained and experienced coach to provide a safe and fun learning opportunity. Each session will consist of 30-40 minutes of instruction using the Mighty Kicks curriculum followed by a game. The player to coach ratio will be 6:1.
- Thursdays, Start date: April 4 (6 weeks)
- Time - 4:30-5:30 pm
- Place - TBD
- $95 / player (includes blue/white reversible jersey and Mighty Kicks ball)
- $90 / player (includes ball - returning player will not receive jersey)
- Register online
KICKSTART 5 - for u5 players
The purpose of Kickstart 5 is to explore the physical, mental and emotional needs and capabilities of our U5 players, and to HAVE FUN! Each session will include fun movement and coordination exercises as well as numerous exciting activities with the ball. Coaches for this academy include staff coaches, along with some of our older competitive players who will act as mentors to our young generation of soccer players! Our philosophy is to create a positive club culture for every player in our club and provide a sense of community.
Kickstart 5 is free to all U5 Arsenal Colorado registered players. No RSVP required, just show up!
SPRING 2019 SCHEDULE (coming soon)

DATES:
TIME: 5:30-6:30pm
PLACE:
U6/U7 Junior academy
This academy-style program will allow our staff coaches to guide recreational coaches through training sessions with their own recreational teams. Individual technical development is the priority of each session. Staff will demonstrate how to emphasize individual improvement while still participating in their team training session. Each of the four one-hour sessions will concentrate on a specific topic that correlates with this age's curriculum and will be structured in a way that head coaches will run the session while staff coaches will assist and control the progression. This allows our staff to provide coaching education while encouraging player development.
Players who are interested in participating but whose team is not, will be added as an individual to an existing team for the academy. Coaches who are not available to be at the sessions can still send thier team and we will provide a staff trainer to coach the session.
RSVP is required to attend these sessions! RSVP to Jayme Beamer at beamer@soccerfortcollins.org.
Please bring a ball and a water bottle.
SPRING 2019 SCHEDULE - COMING SOON
U6 DATES:
U7 DATES:
TIME:
PLACE: